If you can not find answers here, there are several ways you can reach us:
How to import musics?
You can add lossless music (.flac, .ape) files to Golden Ear via iTunes file sharing.
Make sure your iPhone/iPad/iPod is connected to your computer;
Open iTunes, and wait until your device shows up in iTunes's left side panel;
Click on your device, and then:

In the tabs on the right, click on "Apps"
Scroll down to the File Sharing section, and find the app name "Golden Ear", click on it;
Click "Add.." button to add files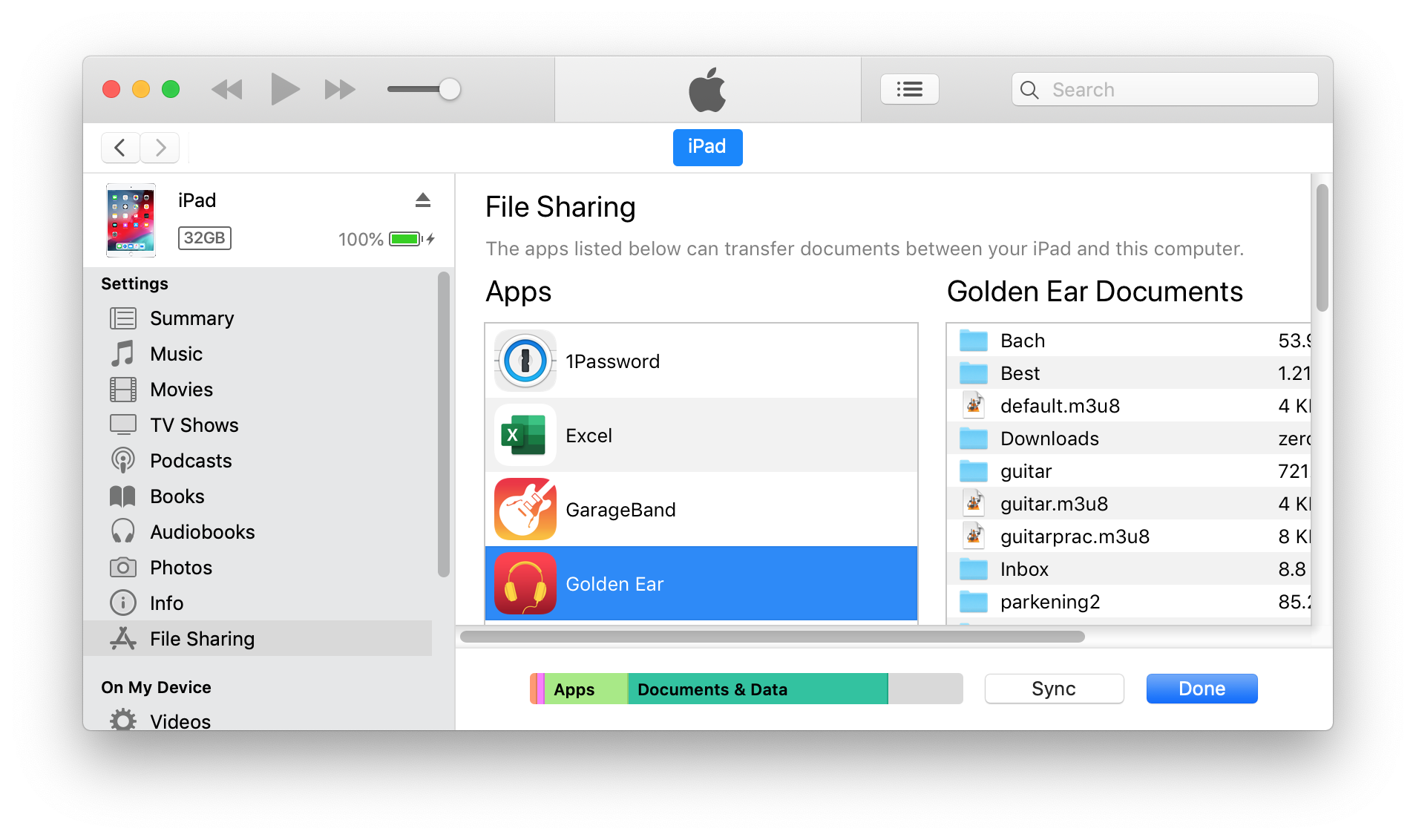 For macOS 10.15+, there is no iTunes. Instead, you can access file sharing via Finder. This is in fact much faster than using iTunes, with only one drawback -- there is no progress indicator when you drag files into Golden Ear. But the files are being copied.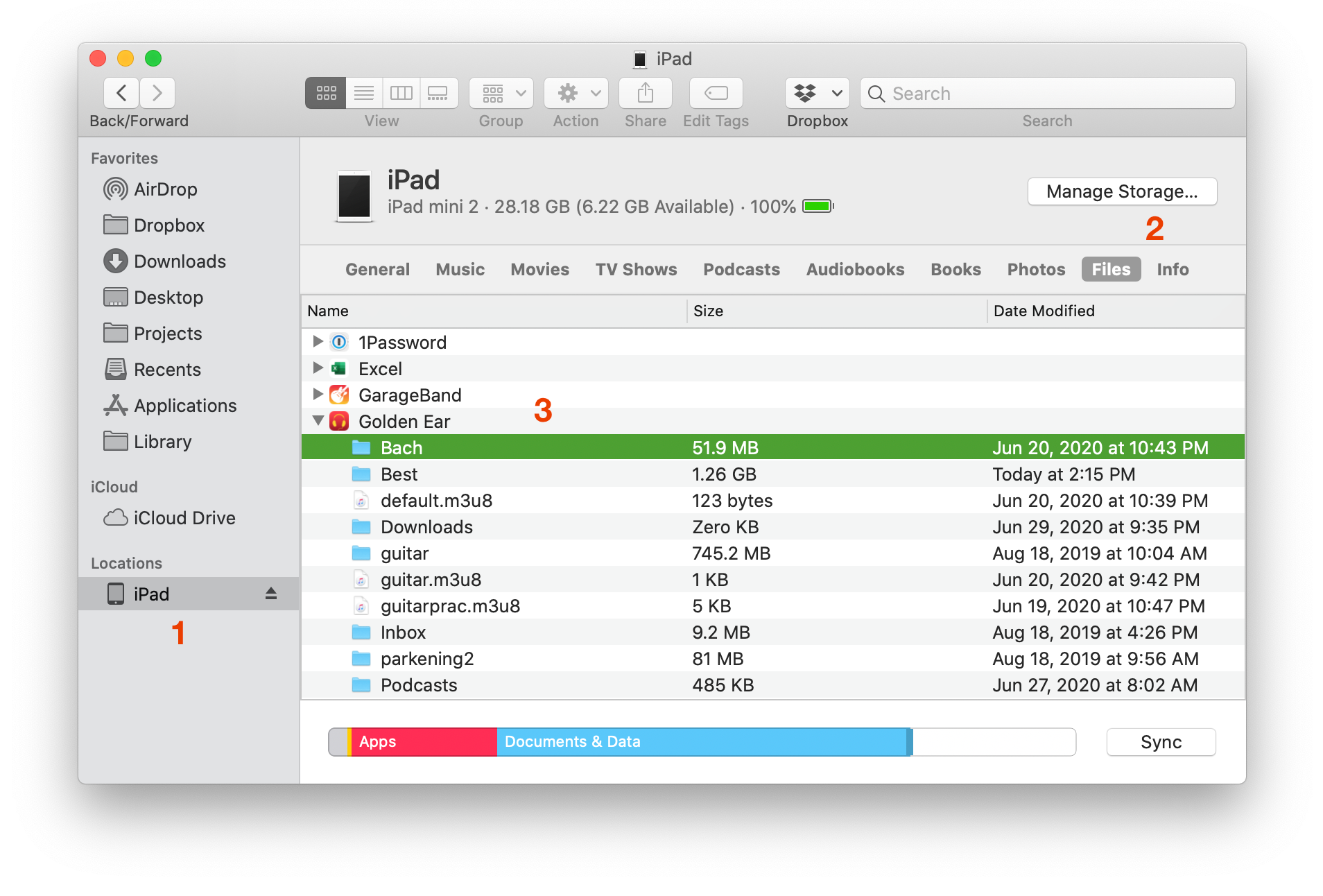 How to create folders?
1. Go to the main menu where you can find four items: "Files", "Artists", "Albums", and "Settings".
2. Tap on "Files" to enter file list. Two buttons on the bottom bar, "Play" and "Select".
3. Tap on "Select" to enter select mode. Now the bottom bar will show two buttons "Delete" and "Move". You can choose one or more files, and the buttons will show how many files you have selected.
4. Tap on "Move" to enter moving files view. You can either move the files to existing folder or to a new folder.
Please keep in mind that Golden Ear always create folder at the first level. Even if you are moving files inside a folder to a new folder, it will be created at the root.
Golden Ear can act as a FTP server. You can upload folders with a FTP client like FileZilla.
How to add lyrics?
Put your lyrics file with the same name as the music file, then golden ear will pick up the lyrics when playing the music. For example, if you have a FLAC file "Track 01.flac", then name the lyrics file as "Track 01.lrc", and make sure they are in the same folder.